2017 Grant Winner: Leichhardt Women's Community Health Centre
the Project: 'empowering girls to grow' - career mentoring program
With funding from Impact100 Sydney, Leichhardt Women's Community Heath Centre (LWCHC) and its partners The Girls' Refuge and Lillians have created a new career mentoring program for disadvantaged 16- and 17-year-old girls. Many of them have experienced serious trauma, and are unable to live at home due to domestic violence, sexual abuse, parental neglect or family breakdown.
The program, known as 'Empowering Girls to Grow' (EGG), will allow 40 girls over two years to be matched with successful women from the business community and undertake a structured 10-step course that provides career guidance and on-the-job work experience.
In addition, PwC is supporting the girls with CV and interview preparation, and Jules Sebastian, Ambassador of The Sebastian Foundation, will also mentor the girls as they progress through the program.
Here's what Roxanne McMurray, LWCHC Manager, had to say:
"The EGG program will provide the girls with an opportunity they haven't had in their own homes due to their backgrounds, which are often very traumatic and distressing. They'll be provided with role models, one-on-one attention and someone they can talk to and trust. It will help them with study paths and inspire them in what they want to do.
"What we've noticed over time is that the refuges do fantastic work stabilising the girls, providing a safe environment, providing the accommodation and the food and keeping them in school, but what's been missing is career mentoring, so we're incredibly excited to able to launch this program with the help of Impact100 Sydney."
The impact: progress to date
So far 10 girls have completed or are currently completing the EGG program, with very positive results. Many have continued in employment with their mentors' organisations or have found jobs elsewhere in the community, and all are more committed to their education and achieving their goals.
Mentors have been recruited from a large cross-section of the community, from local small businesses and community and health organisations through to blue chip corporations.
An exciting partnership has been developed with Taronga Zoo which has agreed to take four girls through the program each year following the success of their first participant. At the end of the EGG program, the girls are inducted into the prestigious Youth at the Zoo program for 12 months, which allows them to continue volunteering and attending special events and training.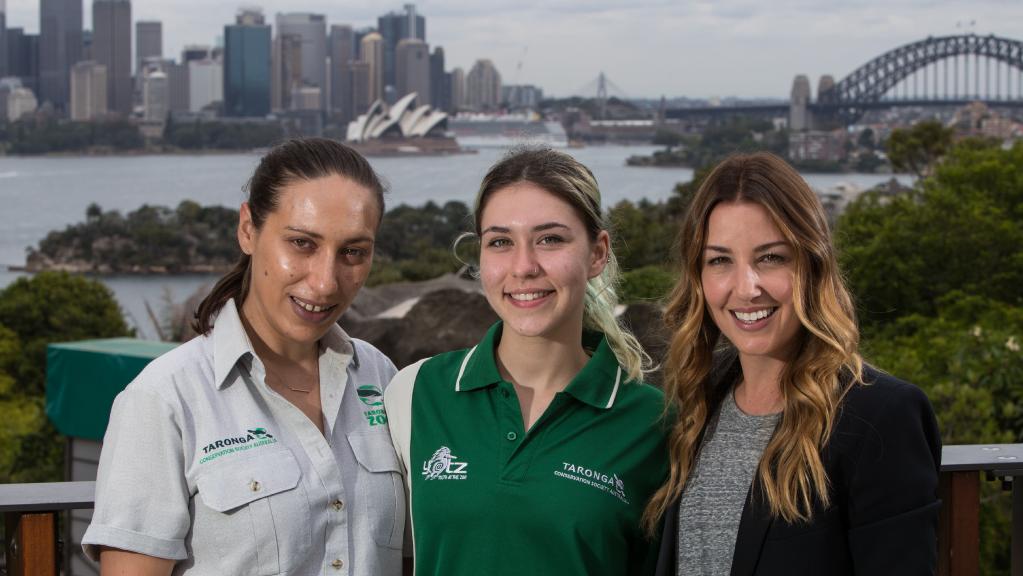 Read more about the success of the Taronga Zoo partnership in the Inner West Courier
Photo: Julian Andrews
partnership with the sebastian foundation
EGG is proudly supported by the Sebastian Foundation, with Ambassador Jules Sebastian (wife of singing star Guy Sebastian) taking on a personal role in mentoring the girls in addition to the financial support provided by the Foundation.
"The mentoring program is where it's at for me because­ it's person-to-person and could possibly impact the girls for rest of their lives", she said. "I had such a great childhood and upbringing ... I understand that other people don't have the same privilege and I feel that Guy and I are in a position to do something to help and that's what we want to do. We just want to make a difference and help people."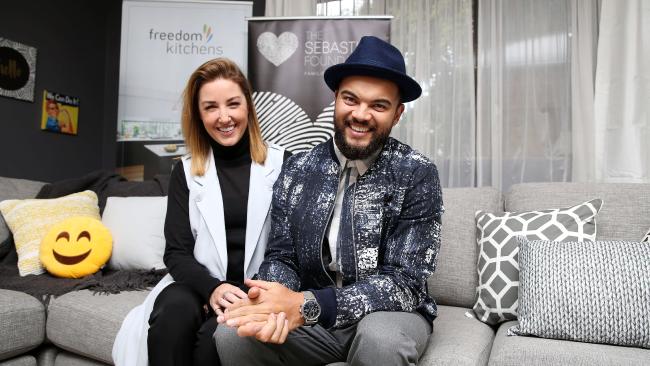 Read more about Jules Sebastian's involvement in the program in the Inner West Courier
Photo: Carly Earl
About the organisations
Leichhardt Women's Community Heath Centre (LWCHC), was the first women's health centre in Australia. LWCHC provides health care and education to over 3500 women and girls a year living in Sydney's inner city, inner west and south western suburbs. The centre is funded by NSW Health to improve the health of women and girls experiencing disadvantage and at risk of poor health and 80 percent of clients are on annual incomes of less than $25,000 a year. The 20 staff include general practitioners, counsellors, registered nurses, health educators and allied health workers.
Find out more: www.lwchc.org.au
The Girls' Refuge is Sydney's only crisis refuge for girls aged 13-17 and was established in 1975. The refuge provides care for over 200 teenage girls a year who can't live at home due to domestic violence, childhood sexual abuse or family breakdown.
Lillians provides longer term accommodation for girls aged 13-17 and also aims to help girls and young women complete their education, gain employment and progress to independent living.